​In today's extra-long episode, we ​spotlight 10 types of jabs that you can use to set up power shots, inflict damage, and score safely.
WPP#4 features Paulie Malignaggi, Jeff Mayweather, Mike Ruiz, Lamont Peterson, Freddie Roach, and Errol Spence Jr.
If you liked the show, be sure to ​follow us on Stitcher​​ or subscribe on iTunes.
Please direct any questions to our Facebook page or leave a comment below.
And here's last week's episode on inside fighting techniques for those who missed it.
​WPP#4: ​10 Ways to Throw the Jab
​Film Study Clips:​​​​​​​​
​1. ​Real Estate Jab:
2. Pace Control / Timing Control Jab: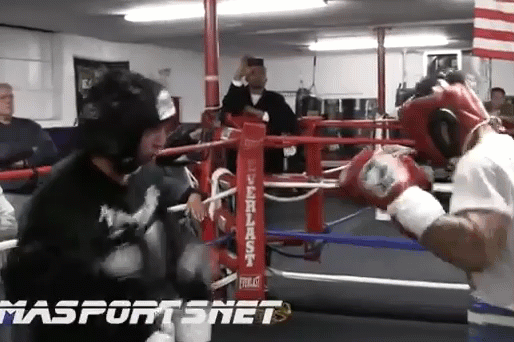 ​3. Freezing Jab:
​4. Ruler Jab:
​5. Glove Jab:
6a. Harpoon Jab (glove pinning):
​​​​​6b. Harpoon Jab (inside pivot):
​6c. Harpoon Jab (outside pivot):
7. Pump-Action Jab​:
​8. Spear Jab:
Many of the topics discussed in today's boxing technique podcast are covered in greater detail elsewhere on-site. Please check the following resources for more information on:
As always, special thanks to Homage for the intro music titled "Vices."
Don't forget to check out the excellent resources and training systems referenced in today's show: